Published In php|architect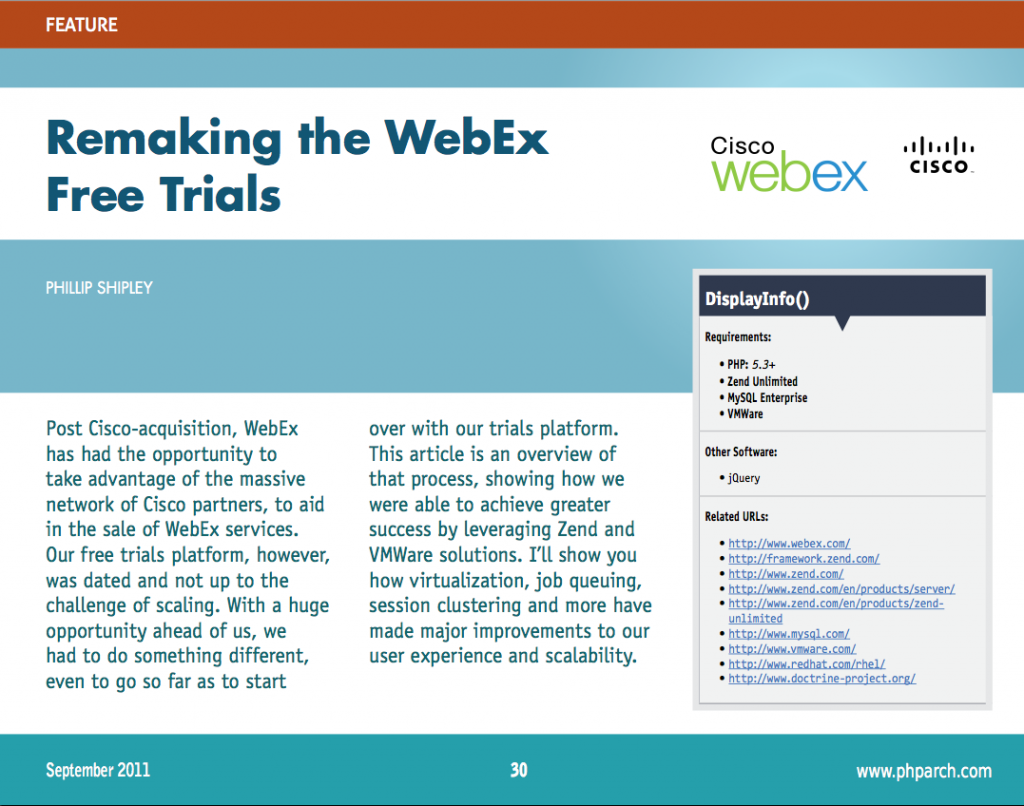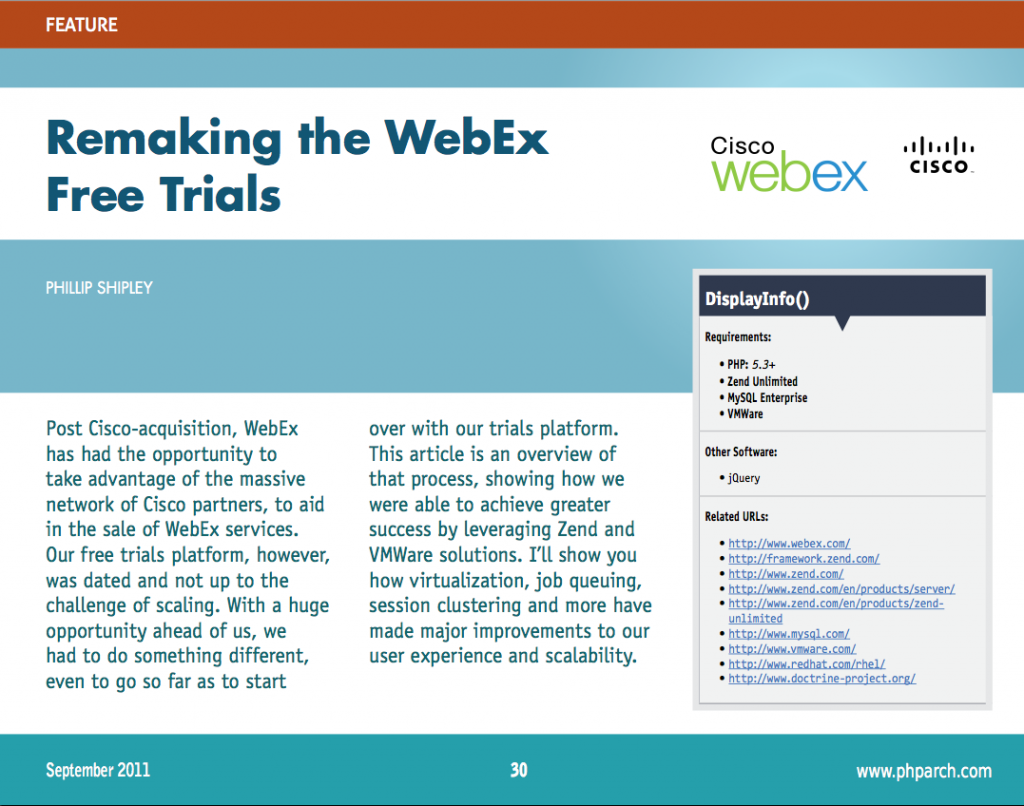 In November 2010 I had the privilege of speaking at ZendCon, the largest annual PHP conference. I gave a talk about a success story of mine at work using Zend Server and Zend Framework to rebuild our free trials engine. It is a story I am proud of and the work we did continues to serve us well today.
A few months ago I was contacted by php|architect magazine about converting the talk into a feature article. I'm not much of a writer, but it sounded like fun and a good opportunity. My article was published in the September 2011 issue of php|architect, which you can get here: September 2011 issue of php|architect magazine.
I encourage you to check it out and let me know if you have any questions or further interest in the story.